People are always curious about what improvements they should make before putting their home on the market. With having sold over 600 homes in the Kansas City area, I know exactly what buyers will be looking for and what they're willing to pay a premium for too. Here's a list of home improvements in the order of most importance.
1) Repairs: This is the #1 mistake that I see most homeowners make. Many times they know what repairs need to be made, but sometimes they don't, or worse, they don't want to spend the money to make the needed repairs. Almost every homeowner I visit with will have a short list of minor repairs (pealing paint, broken garage door opener, leaky faucet) but sometimes they don't even know about it until I point it out to them. They've just lived with it for so long they've forgotten about it or never paid attention to it.Ideally you would have a professional Realtor go through the home with you with a critical eye and help point these things out, but at the minimum I would suggest walking through your entire home, top to bottom, and make a list of needed repairs. Trust me on this. No one wants to take on your "issues" and if they do they're going to discount the price of your home to compensate for it.
2) Clean, Clean, Clean: I can't tell you how many times I've been showing a home to one of our buyers and overhear them say, "That's disgusting!" I can't stress enough how important it is to clean the home, especially the kitchen and bathrooms. If necessary, hire a professional cleaning service.
3) Fresh Paint: As a real estate agent that sells over 100 homes per year in the Kansas City area, I get asked a lot of questions, but one of the most common is, "What color should I use to paint my home if I'm going to put it on the market?" The paint color can completely change the feel or mood of the room and no single thing makes a better impact than a fresh coat of paint. The decision of color can absolutely be influenced by the homes features and the clients design style, but generically here are a few paint colors that I usually recommend to our clients:
Below are a few interior colors that I've used in the past. Which colors are right for your home may depend on several factors, so before you pick up that paint brush, I would encourage you to call me and let me take a quick look at your home.
Straight Gray Color: SW 7016 Mindful Gray or SW 7018 Dovetail
Blueish Gray: SW 7072 Online or SW 7073 Network Gray
Beige or Taupe: SW 7039 Virtual Taupe, SW 6067 Mocha, SW 6108 Latte, or SW 6102 Portabello
Greenish Beige: SW 6151 Quiver Tan or SW 6172 Hardware
Blue: SW 6520 Honest Blue or SW 6507 Resolute Blue
4) Carpet: Having old carpet in your home is like selling your car with a faded, dinged up paint job. It's one of the first things a homebuyer notices the minute they step inside the front door. It's also one the most common things home sellers fight with me about. They know it's old and stained, but they're hoping no one will notice. They hate the idea of spending a few thousand dollars for new carpet so that someone else can enjoy it. They also think it's going to be a hassle to move all the furniture. The other common comment they said is, "Well I don't want to spend $3,000 on brand new carpet because I don't know what the buyers would want. I might buy the wrong thing and then everyone will hate it." Trust me, buyers love, love, love new carpet and I know exactly what they want. They want a nice, thick frieze style carpet on the floor and a tufted or patterned carpet on the stairs.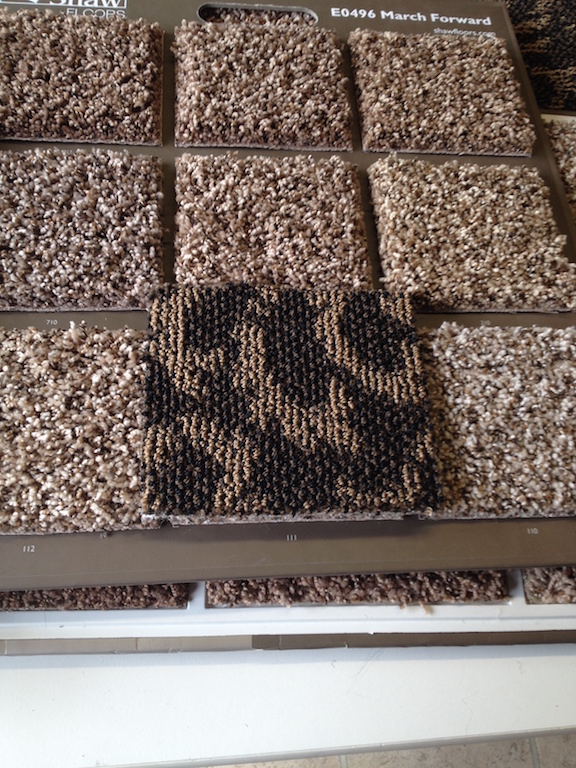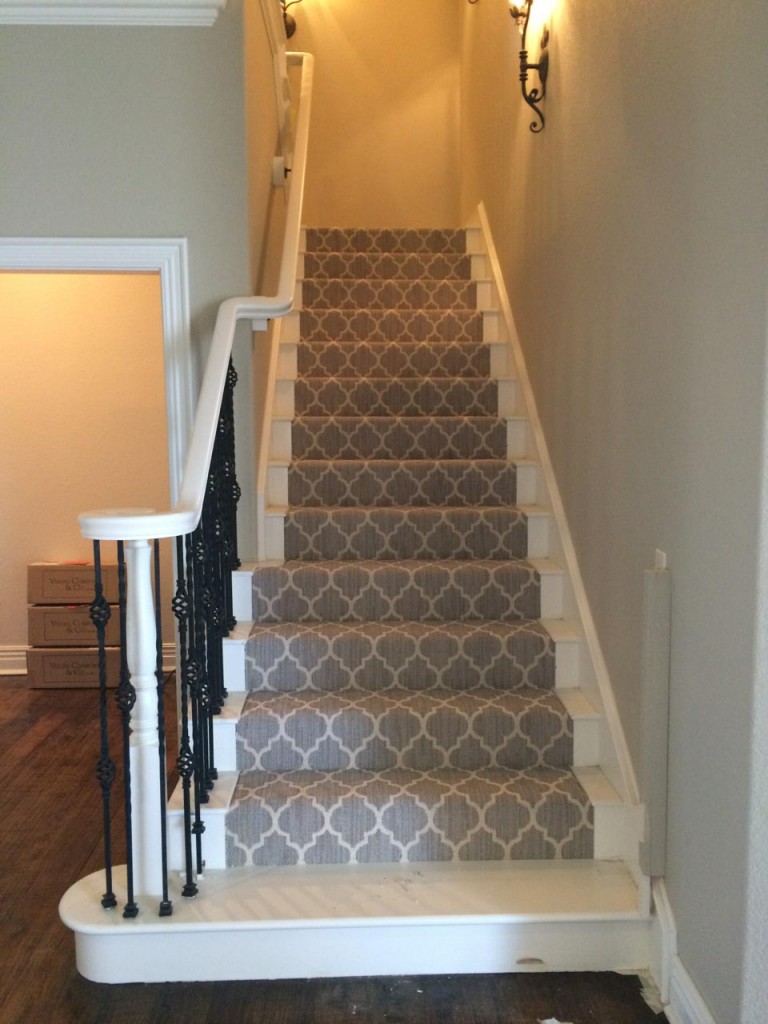 5) New Light Fixtures: This is one of the easiest and cheapest ways to update the look of your home. Changing out the gold, glass & brass light fixtures and ceiling fans can many times cost less than $1,000 to do the whole home. You don't need to buy high-end lighting to make a real impact and take years off the age of your home. I typically recommend Lowes because they seem to have the best selection of contemporary lighting. Just because that 20 year old ceiling fan in the master bedroom still works, doesn't mean it's what buyers want. Change it out for $100-$150 with a brand new, super quiet, contemporary ceiling fan and buyers will definitely notice the difference.
6) New Faucets: This is another fairly inexpensive update that I suggest to most of my clients, specifically the faucets in the kitchen and master bath. You can get away with the older, plain faucets in the kids bathrooms or the basement, but spend some money on the kitchen and bath to really wow the buyers.
7) New Tile Flooring and Kitchen Backsplash: This is one makes the list specifically because so many people still have carpet in their master bath. Buyers HATE carpet in the bathrooms. Depending on the price point of your home, it may be OK to have vinyl flooring in there vs tile, but you have to get the carpet out of there if you want to get top dollar. The other tile feature I usually recommend is the kitchen backsplash. Most people think they need granite counters but my experience has been that you can get away with a more basic kitchen counter top if you have an upgraded and stylish stone or tile backsplash.
8) New Appliances: The average home seller I meet with does not have a 5 burner Viking cooktop or a $8,000 SubZero side by side refrigerator in their kitchen and I don't expect them to either. Ok, yes, buyers do still like stainless steel the best, but black appliances are typically well received too if they're newer or at least middle of the road price range in good condition. Cleanliness is very important here too. If you have appliances that clearly look old or if you have white appliances or if you have mismatched appliances, the buyers will start discounting your price to compensate for having to buy new ones. Oh, and they're going to add the cost of brand new, higher-end appliances too.
8) Exterior Improvements: This includes trimming trees and shrubbery, pulling dead landscaping plants, adding fresh mulch, painting the front door, power washing the deck/patio, painting the mailbox, adding new house numbers and new exterior light fixtures. For the most part this is all very inexpensive stuff, but as they say, "You only get that one chance to make a great first impression."
9) Easy Remodeling: Do partial renovations. Rather than gutting an old bathroom, for example, consider getting a new vanity and refacing the existing tub. In the kitchen, keep the old cabinets but replace the countertops and the hardware.
10) Home Staging: At the beginning of this article I explained these 10 items are in order of importance (more of less). Home Staging is the one exception. Every single home that still has a homeowner living there needs to be "staged". I personally hire a professional stager to work with all my clients, but for some basic tips and tricks, watch this video.
Try watching this video on www.youtube.com, or enable JavaScript if it is disabled in your browser.
Obviously my services include touring your home and making suggestions specific to your homes needs. If you would like to invite me over to take a look at your home, I would be more than happy to help you.
Ron Henderson, Keller Williams Kansas City,816-651-9001