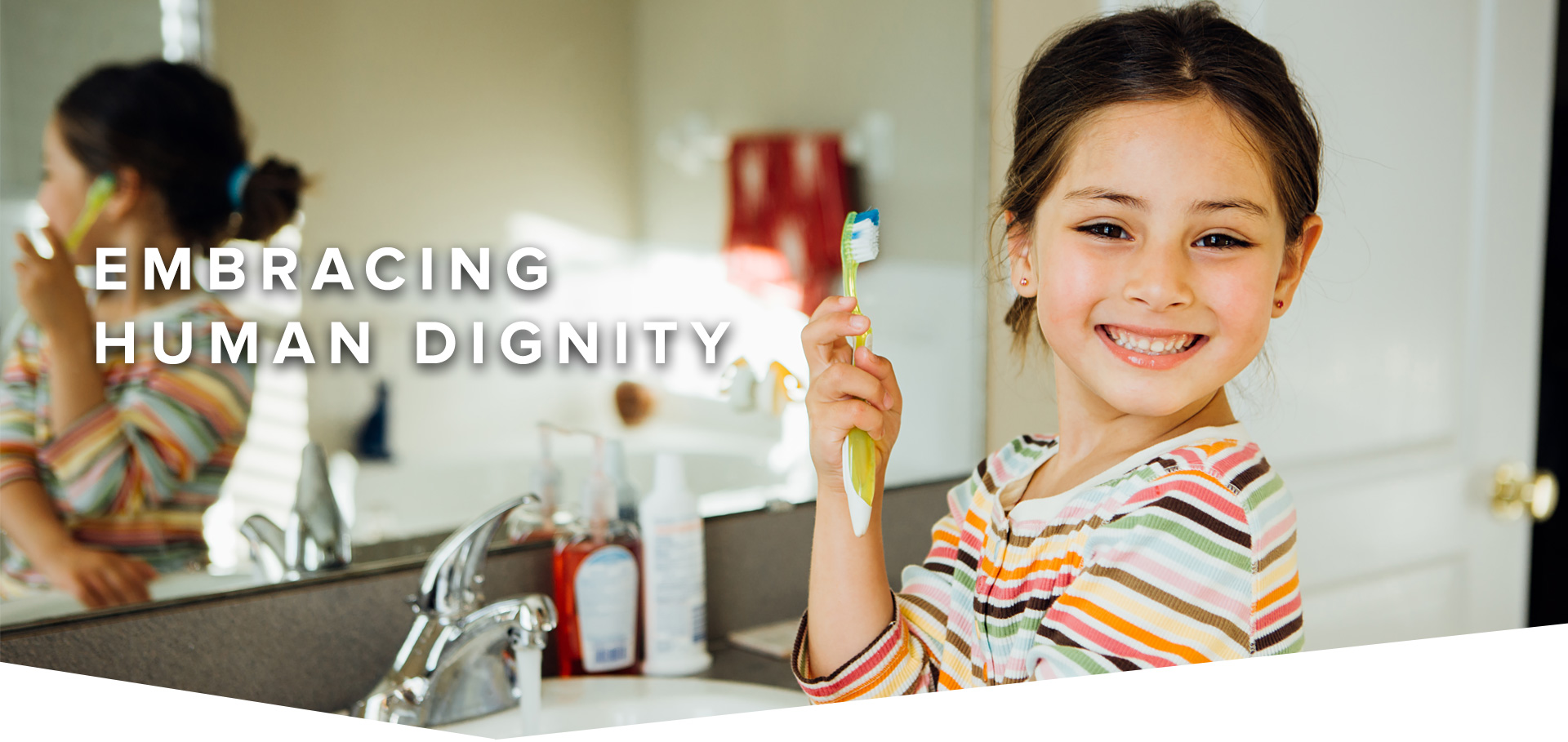 Last year my real estate team learned of a wonderful charity organization, based right here in Kansas City called Giving the Basics. This organization provides the necessities of life not covered by government assistance programs that most people take for granted such as laundry soap, shampoo, deodorant, toilet paper, and other personal care hygiene products.
"Does anyone out there know what it is like to have people turn away from you because you smell? Well I do and its not a good feeling because it makes you feel worse than you already do. I want to buy soap and shampoo but then I can't pay my light bill. My food stamps keep me from starving but they can't buy me things to keep me clean. So thank you for making available the items through my pantry because you make me feel better and healthy and I can work."
– Redemptorist client
Before last year, I just assumed that most charitable organizations like Harvesters, or even government assistance programs like food stamps would provide these personal care items to low income families, but as I found out, that's just not true. Some Christian organizations like City Union Mission and Uplift do provide travel sized soap, toothpaste, and shampoo, but on a very limited scale. These two organizations are dealing with homeless families so giving them a large container of laundry soap doesn't really make sense. Low income families need basic care items like bar soap, shampoo, toothpaste and toothbrushes, laundry soap, deodorant, baby wipes, and dish soap.
Another shocking fact is that thousands of children right here in our city go to school every day without having these items available in their home. They get teased at school because they smell. That's why Giving the Basics provides basic care products to 74 school districts in the greater Kansas City area. Watch this video to see how this impacts our children.
Our real estate team has met with the Executive Director, Teresa Hamilton and seen there is a real need this holiday season. We've decided to partner with them in December to fill two pickup truck loads of personal care products from our friends, family, and clients so we need your help!
If you'd like to give, please stop by your local Sam's Club, Target, Walmart, or The Dollar Store to pick up these items and drop them off at our real estate office: Ron Henderson & Associates 851 NW 45th Street, Kansas City MO 64116, Suite 305. Last year we had a huge number of past clients give to this cause and we couldn't thank them enough. Let's show this city how much we care.