I was browsing through my iPhone X earlier this week and noticed that my photo albums are categorized by "Media Types". There are videos, portraits, panoramas, and even "selfies". Right now I have 66 selfies, mostly of my wife and I on vacation somewhere. It occurred to me that we've taken selfies all over this great city of ours and many of them are in unusual places. We didn't visit these places with the intention of taking a selfie, but it just seemed like a good idea while we were there. With that in mind, I thought it might be cool to go to some of these interesting places, just to take a selfie and create a photo album just for fun.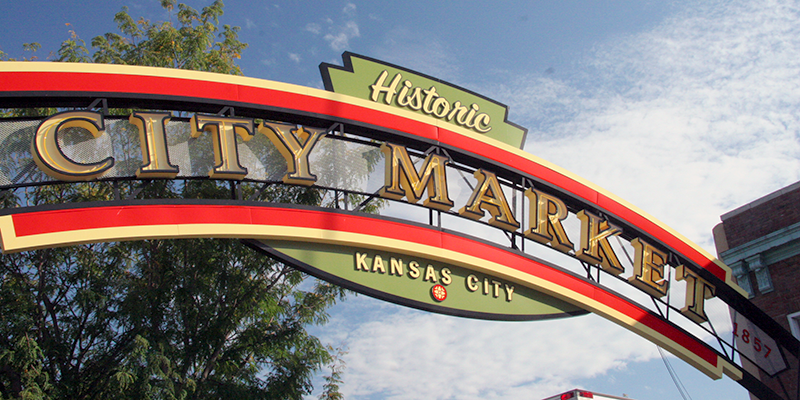 River Market
Saturday morning is the best time to go to the city market and people watch. The Farmers Market is chocked full of colorful displays to use as backgrounds for your selfies. While you're there, be sure to visit the Steamboat Arabia where you can travel back in time to Kansas City's frontier days and discover 200 tons of sunken treasure dating back to 1856. For a quick pick-me-up, stop in at Quay (pronounced "key") Coffee, smile big and raise your coffee cup in the photo. Lastly, there's no better way to sample meat from a locally sourced butcher than at The Local Pig and grab a meat sandwich at Pigwich next door.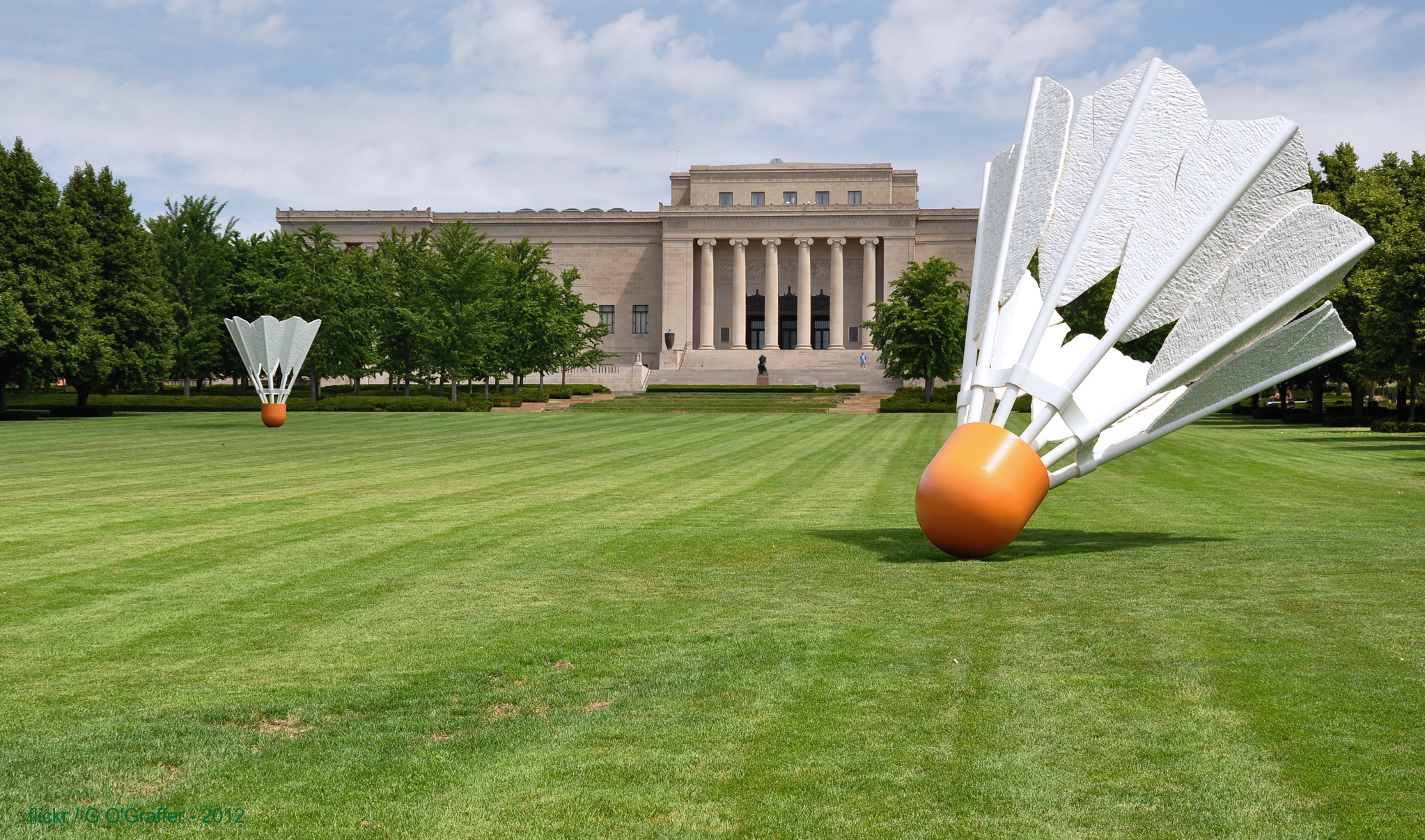 The Shuttlecocks at the Nelson-Atkins Museum
This is the coolest place for artistic value and you really can't take a bad photo as long as the sun is shining. In addition to the oversized shuttlecocks, there is almost always some other outside display going on at The Nelson. As long as you're there, be sure to walk around to the Northside of the Museum to see the reflecting pools in front of the Bloch Building. There are definitely some unique opportunities for selfies on that side of the museum too.
The Scout Statue
This stoic Native American standing at Penn Valley Park is the perfect subject for photos from every angle. Add in one of our amazing Kansas City sunsets and you've got an award-winning photo for your memories.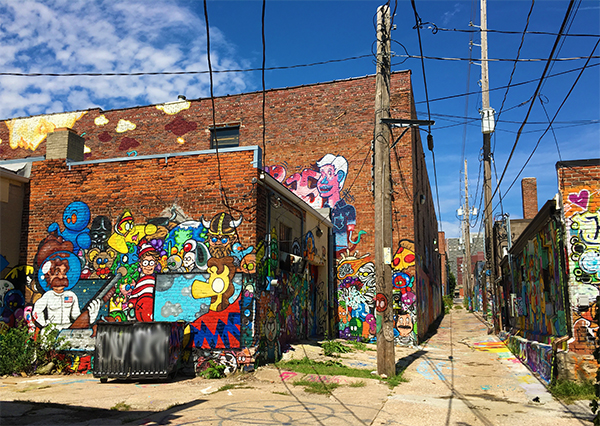 Art Alley in the Crossroads District
Walking east on 18th St., a hand-painted sign on a lightpole diverts your attention down the alley, which then explodes with color. The corridor has become a living art hub for some of the area's most talented street and graffiti artists. The alley takes you north to 17th, where more art and murals have taken over the block's buildings.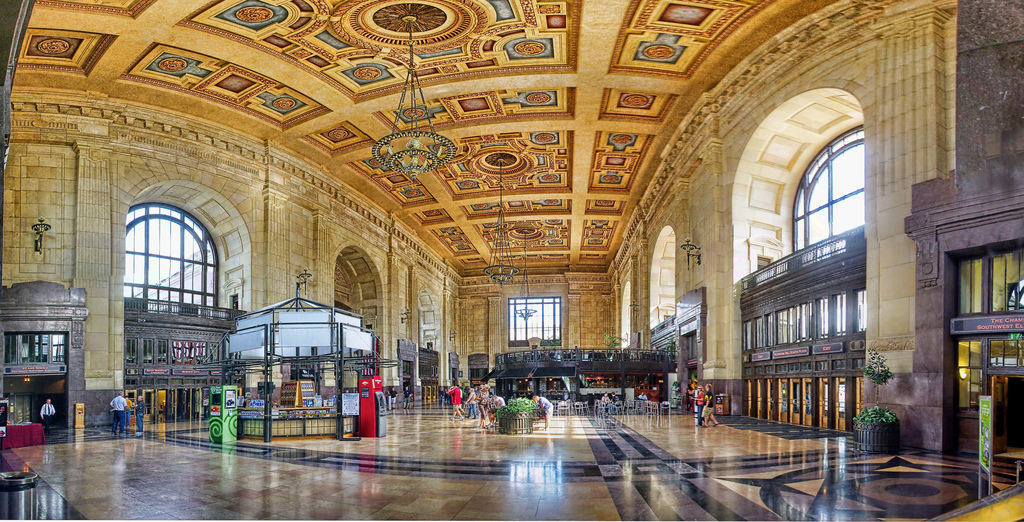 Union Station
The 100 year old Union Station is a hub of culture, education, and entertainment, plus it's a great spot for some fantastic selfies too. There are plenty of different rooms to capture some pretty cool photos and the ceilings alone are worth getting into the shot.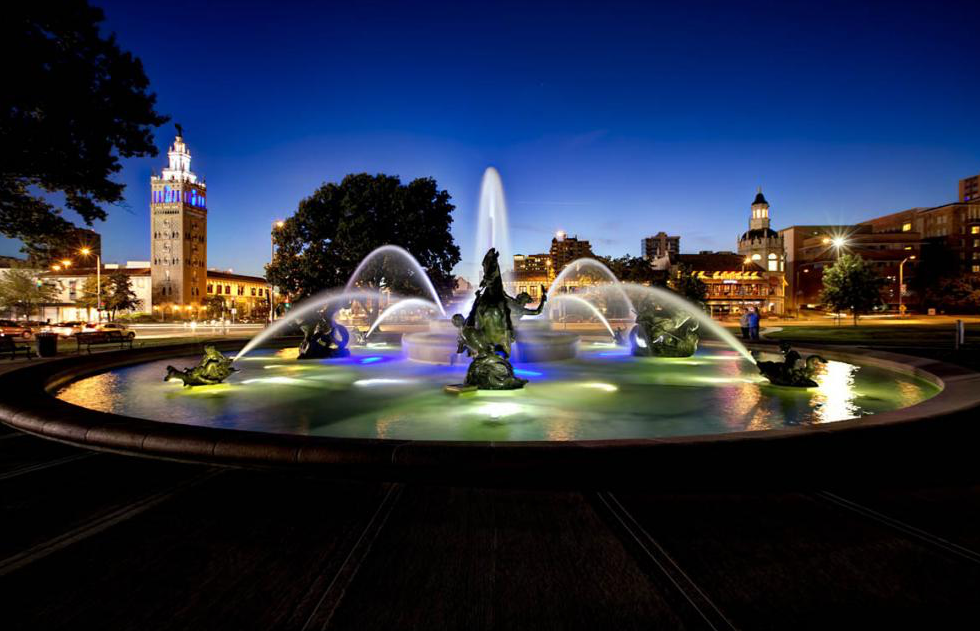 The J.C. Nichols Fountain
With 47 publicly-owned fountains, they don't call this the city of fountains for nothing. Probably the most recognizable fountain though is the JC Nichols Fountain at the East end of the Plaza. This famous Plaza fountain features striking horse statues facing outwards and makes for a pretty cool backdrop.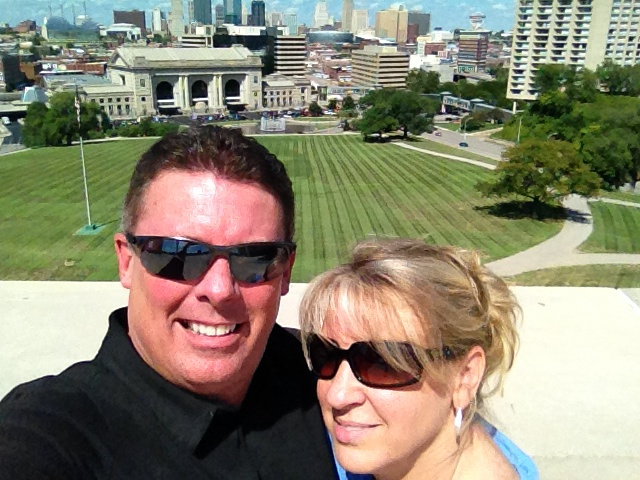 The Skyline from the Liberty Memorial
One of the most photographed places in Kansas City is the Northside of the Liberty Memorial. The view is spectacular no matter what time of day or season you're in. This place is a must for all you selfie fans out there.
These are just a few of the famous landmarks in Kansas City that provide a beautiful backdrop for your photos. I'd love to see your family selfies. Feel free to text them to me at 816-651-9001. Ron Henderson